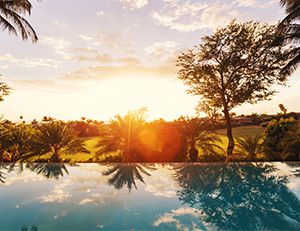 Established in 2014, Supreme Pools proudly offers below-ground pool installation services in Central Florida. Our team brings more than 12 years of industry experience to every job we complete, and we'd love to work with you on creating a dream backyard oasis.
Our Team
Raymond Torres - President
James Castro - Vice President
Experts in Below Ground Pool Installation
The process of building a pool is complex and extensive. That's why at Supreme Pools, we work closely with clients so they can understand the ins and outs of every option they have. From design and layout to picking the right location, our team educates clients so they feel comfortable and confident in the decisions being made. We help you choose the best spot with the greatest eye appeal and the highest degree of flexibility.
Our mission is to be the best pool builder in Florida. We believe this is achieved when our customers feel that they've received superior customer service, and their dream pool has become a reality. When you're ready to create the pool you've always wanted, turn to the team that will get the job done right. Supreme Pools is here to make your backyard your favorite place to be.
To learn more about working with us, contact us today! We look forward to hearing from you.